Ws22-027
₨ 50,000
Size Chart
Add to wishlist
Adding to wishlist
Added to wishlist
This formal jumpsuit and jacket look is created using different techniques featuring our signature dragon motif on the jumpsuit and geometric embroidery on the jacket. The jacket features intricate metallic stud and thread work. The formal jumpsuit has pleating and hand crafted dragon motif with intricate zardozi, bead and crystal work.
Color: Metallic Deep Purple
Fabric: Jacket T: Pleated Silk, Jumpsuil: Crinnkle Silk
Work Details: Formal Hand Embroidery (Zardoze, Crystals, Thread And Bead Work) Metallic Studs And Chain
You have not viewed any product yet.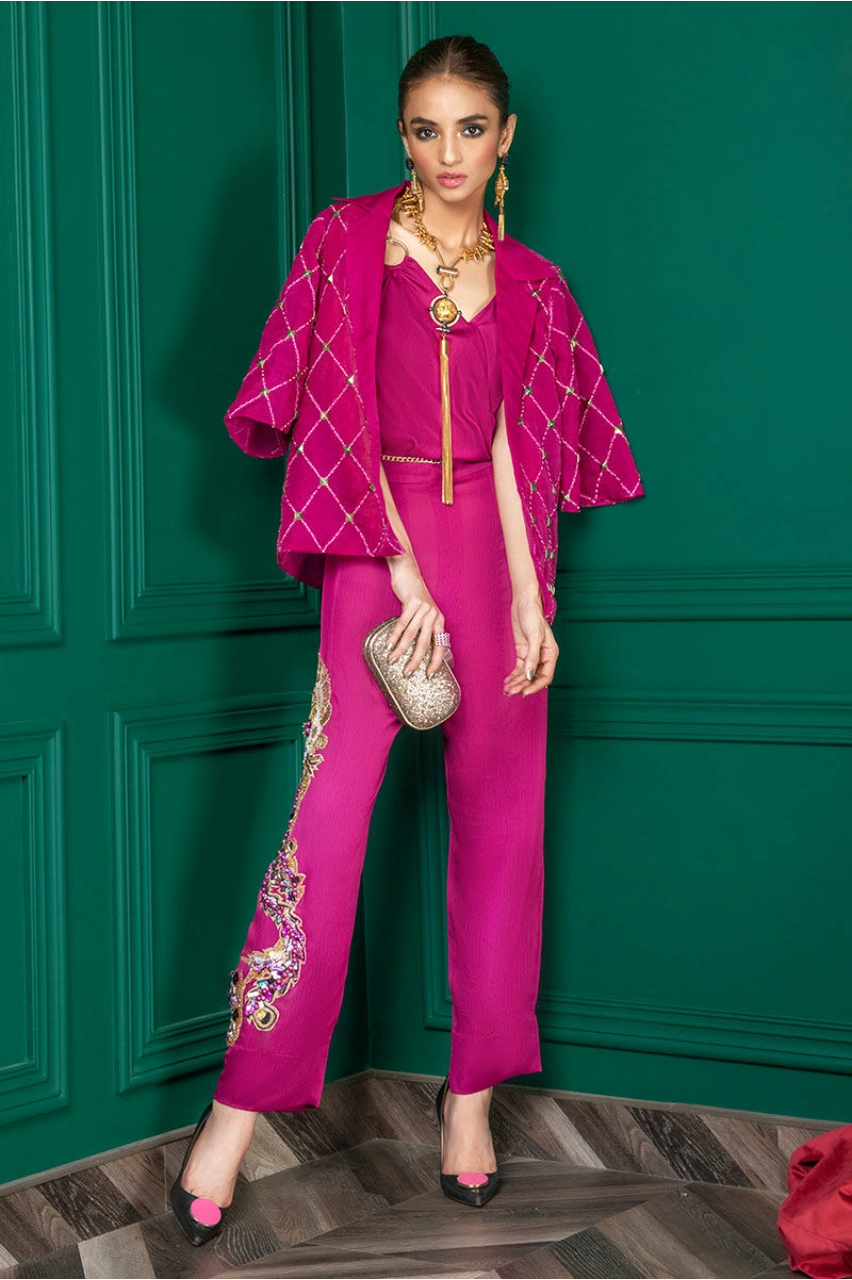 Ws22-027
₨ 50,000