Saha
₨ 45,996 – ₨ 48,870
Size Chart
Shireen Lakdawala Size Chart
Size Guide: Shirt
| Shirt | XS | S | M | L | XL |
| --- | --- | --- | --- | --- | --- |
| Chest | 36in | 38in | 40in | 44in | 46in |
| Waist | 34in | 36in | 38in | 42in | 44in |
| Hip | 40in | 42in | 44in | 48in | 50in |
| Shoulder | 13in | 14in | 14.5in | 15.5in | 16in |
Size Guide: Pant
| Pant | XS | S | M | L | XL |
| --- | --- | --- | --- | --- | --- |
| Waist | 29in | 31in | 33in | 37in | 39in |
| Length | 36in | 36in | 37in | 38in | 39in |
DELIVERY TIME ( Shireen Lakdawala
)
Local would take a minimum of 3-4 weeks for delivery.
International would take a minimum of 4-5 weeks for delivery.
Add to wishlist
Adding to wishlist
Added to wishlist
Price for Shirt, lining & Pants
A dreamy chiffon silhouette with a soft pastel pink color. Saha  features a lovely powdered pink chiffon shirt draped with dupatta. The sleeve motif is heavily embroidered with floral, sequence, crystals and pearl detail embroidery. This trendy chic ensemble is a must for this upcoming season.
Care Instructions
You have not viewed any product yet.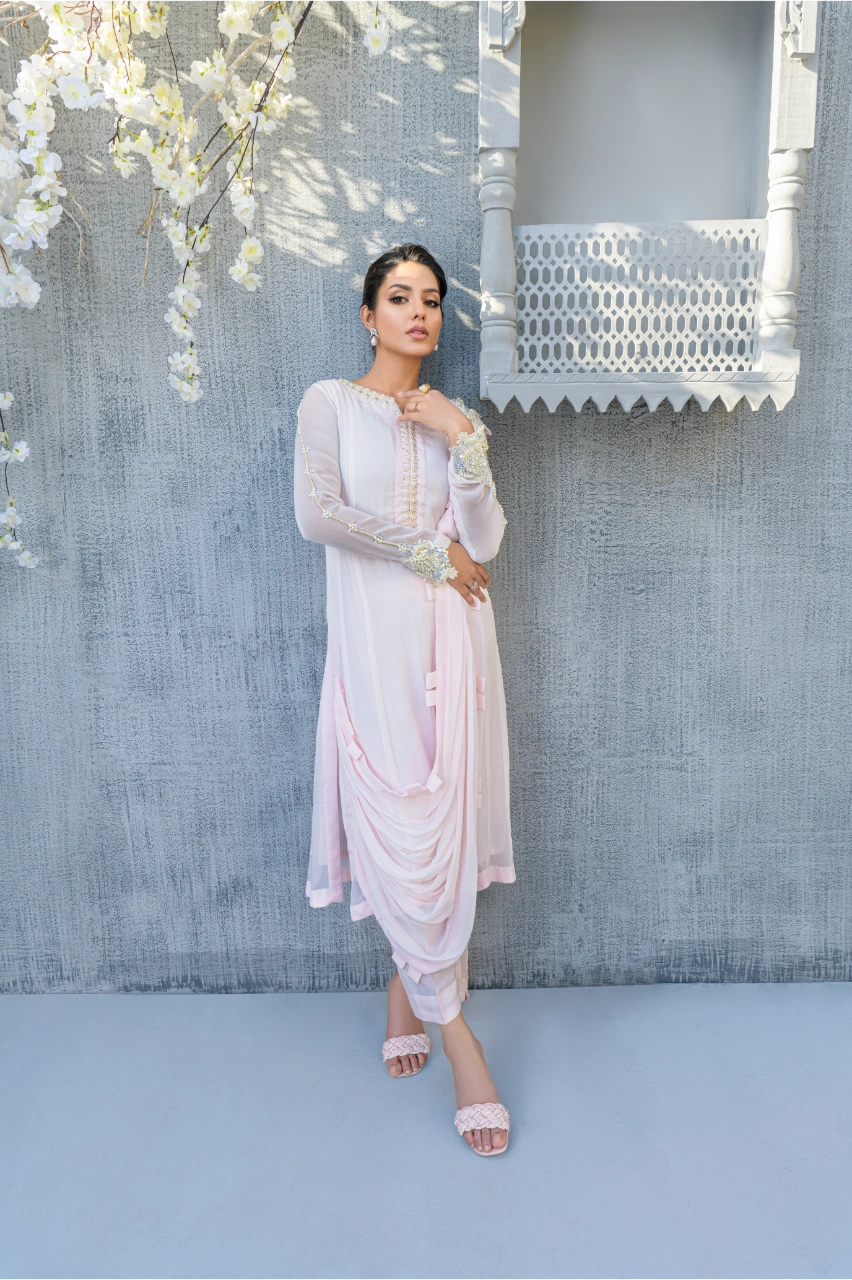 Saha
₨ 45,996 – ₨ 48,870