Nora
₨ 70,180
Size Chart
Note: Delivery will vary as per customer location
Add to wishlist
Adding to wishlist
Added to wishlist
It's a pure chiffon 3 piece stiched outfit with draped sleeves. It has hand embellished shirt with hangings, and bootcut pants with finishing of gold tissue.
Price Includes:
Shirt, Slip, Trouser and Dupatta
Details of fabric:
Shirt: Banarsi | Dupatta: Banarsi | Slip: PK Raw Silk | Trouser: Korean Raw Silk Charmeuse Silk finishings
Customization:
Size Customize: Yes
Colour Customize: Yes
You have not viewed any product yet.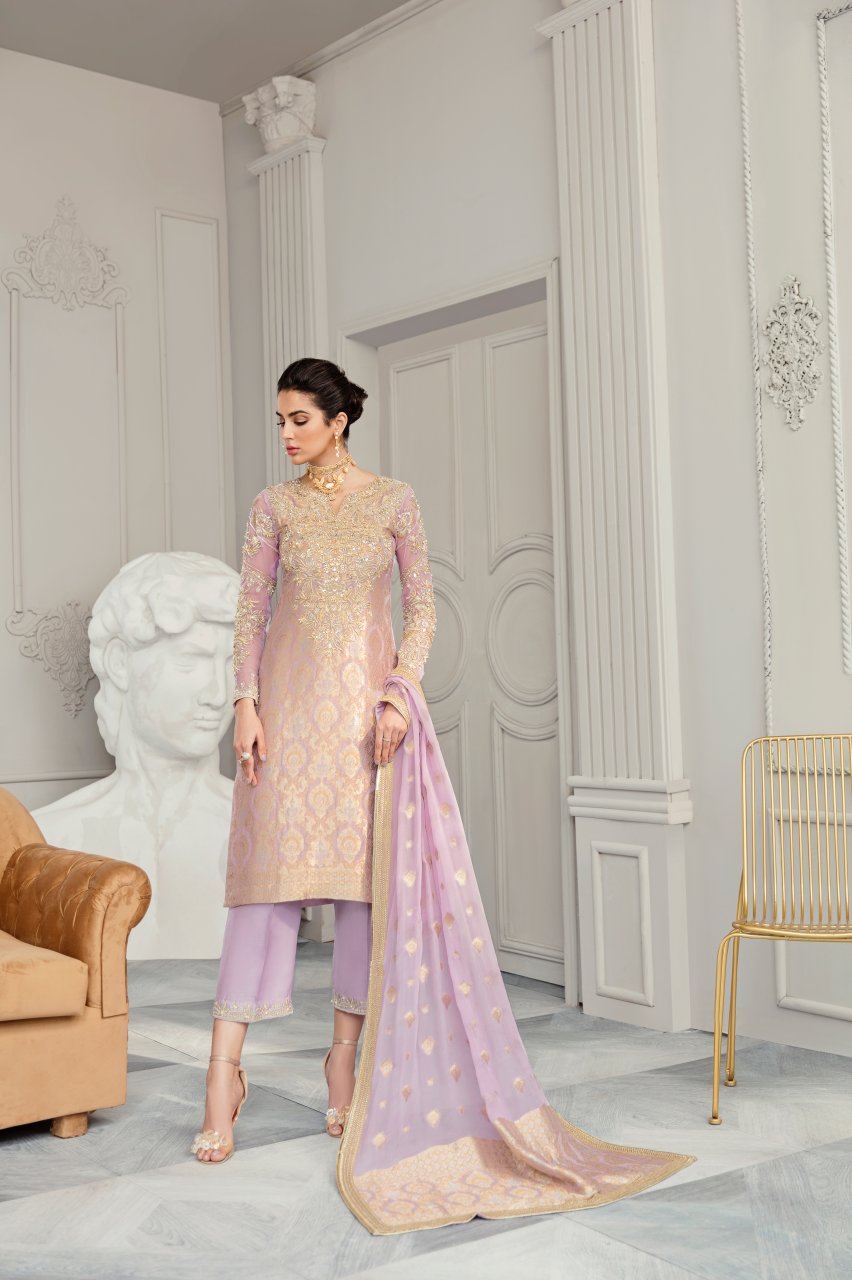 Nora
₨ 70,180