Miray
₨ 41,683 – ₨ 44,558
Size Chart
Shireen Lakdawala Size Chart
Size Guide: Shirt
| Shirt | XS | S | M | L | XL |
| --- | --- | --- | --- | --- | --- |
| Chest | 36in | 38in | 40in | 44in | 46in |
| Waist | 34in | 36in | 38in | 42in | 44in |
| Hip | 40in | 42in | 44in | 48in | 50in |
| Shoulder | 13in | 14in | 14.5in | 15.5in | 16in |
Size Guide: Pant
| Pant | XS | S | M | L | XL |
| --- | --- | --- | --- | --- | --- |
| Waist | 29in | 31in | 33in | 37in | 39in |
| Length | 36in | 36in | 37in | 38in | 39in |
Add to wishlist
Adding to wishlist
Added to wishlist
Price for Shirt, lining & Pants
This dreamy ensemble features a floral chikankari bodice and sleeves accentuated with chiffon pleats long maxi and elegantly crafted complemented with organza double shaded dupatta with handwork of pearls and crystals. The delicate handmade floral and crystal embroidery gives an oomph to this ensemble worn at any occasion. This ensemble can be treasured in any wardrobe for life.
Dupatta as is can be added
Care Instructions
You have not viewed any product yet.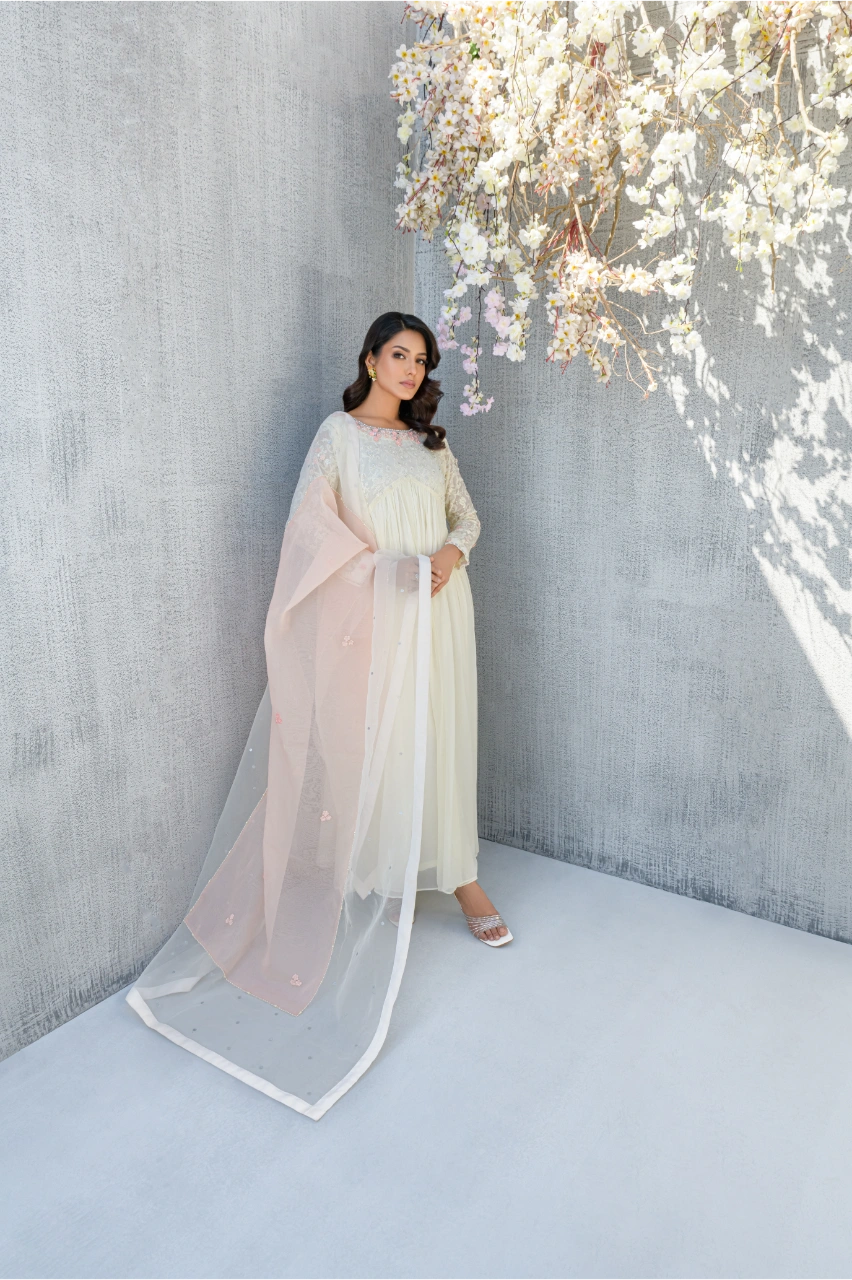 Miray
₨ 41,683 – ₨ 44,558