Lv115
₨ 16,800
Size Chart
Shamaeel Ansari Size Chart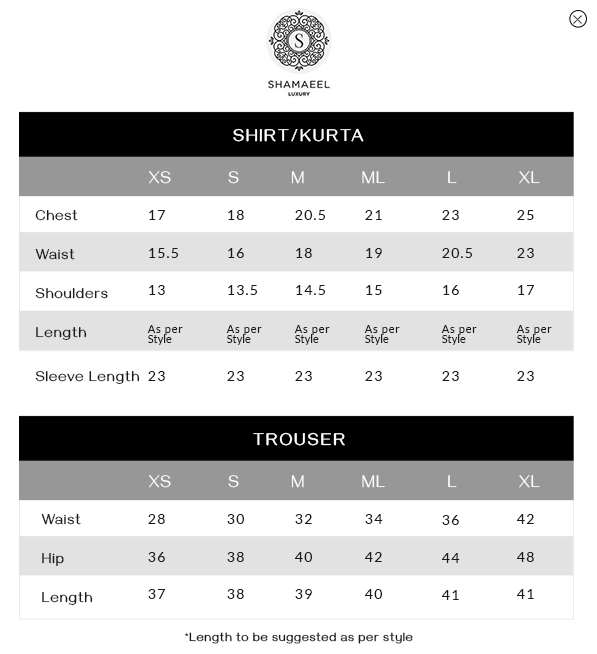 Add to wishlist
Adding to wishlist
Added to wishlist
Color: Multi
Fabric: Lawn
PRODUCT DETAILS
Shirt digital print full front embroidered gala, sleeves border and daman on lawn 1.15 Meters
Shirt back digital printed on lawn 1.15 Meters
Sleeves digital printed on lawn 0.65 Meter
Dupatta printed on slub zari fabric 2.5 Meters
Dyed cambric pants 2.5 Meters
Product Details:
An all over delicate embroidery emerges in a rouge palette on a lawn surface that evokes spring serenity. it comes with a traditional printed dupatta and dyed pants.
CARE INSTRUCTIONS
Each of our products is designed with high-quality standards and careful attention to details. Store the outfit in a garment bag. Iron with care. Dry clean only.
DISCLAIMER
– Fabric patterns and lace details may showcase unique variations, adding to the individuality of each outfit.
– Lengths of the garments may be tailored differently to suit the specific design, enhancing its distinctiveness.
– Please note that the actual color of the outfit may vary slightly due to the nuances of lighting and the display settings on your device, adding to the charm and character of the piece.
You have not viewed any product yet.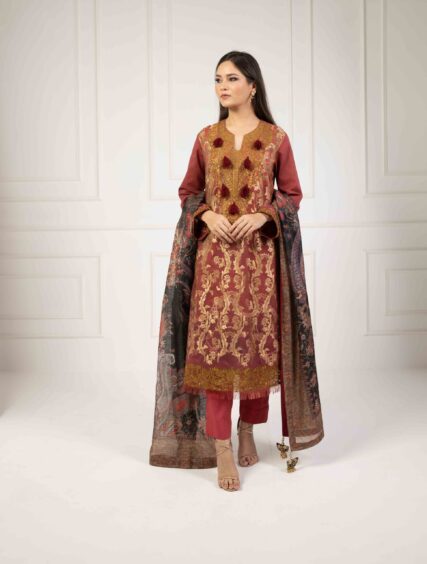 Lv115
₨ 16,800