Christina
₨ 104,362
Size Chart
Note: Delivery will vary as per customer location
Add to wishlist
Adding to wishlist
Added to wishlist
Created in Latest Formal Collection of 2022 a mystical shade of teal on plush velvet, Christina is truly a work of art, it displays dramatic in Latest Formal Collection of 2022 and picturesque necklace like embellished hand work on the elaborate front and sleeves which is sure to take your breath away. The outfit is completed with velvet pants and a flowy organza dupatta decorated with an aesthetic arrangement of crystals and pearls, in Latest Formal Collection of 2022
Price Includes:
Shirt, Pants, Dupatta
Details of Fabric: 
Color: Teal
DELIVERY TIME
6 to 8 weeks.
CARE INSTRUCTIONS
Dry clean recommended. Do not dry clothes in direct sunlight. Iron the clothes at a moderate temperature. Store the outfit in the garment bag provided.
DISCLAIMER
* The fabric pattern/laces, patchwork, and handmade details may vary!
* Length will vary according to the design.
* Actual colors of the outfit may vary from the colors being displayed on your device.
Popular Tagging :
#Luxury_Pret  #Pret #Casual #Formals #Wedding_Edit #Wedding_Wear #MonoChrome_Edit  #Party_Wears #Top_Seller #New_Arrivals #Cotton #Raw_Silk #chikan #Kids_Wear #Ensemble Facebook  #Ensemble Instagram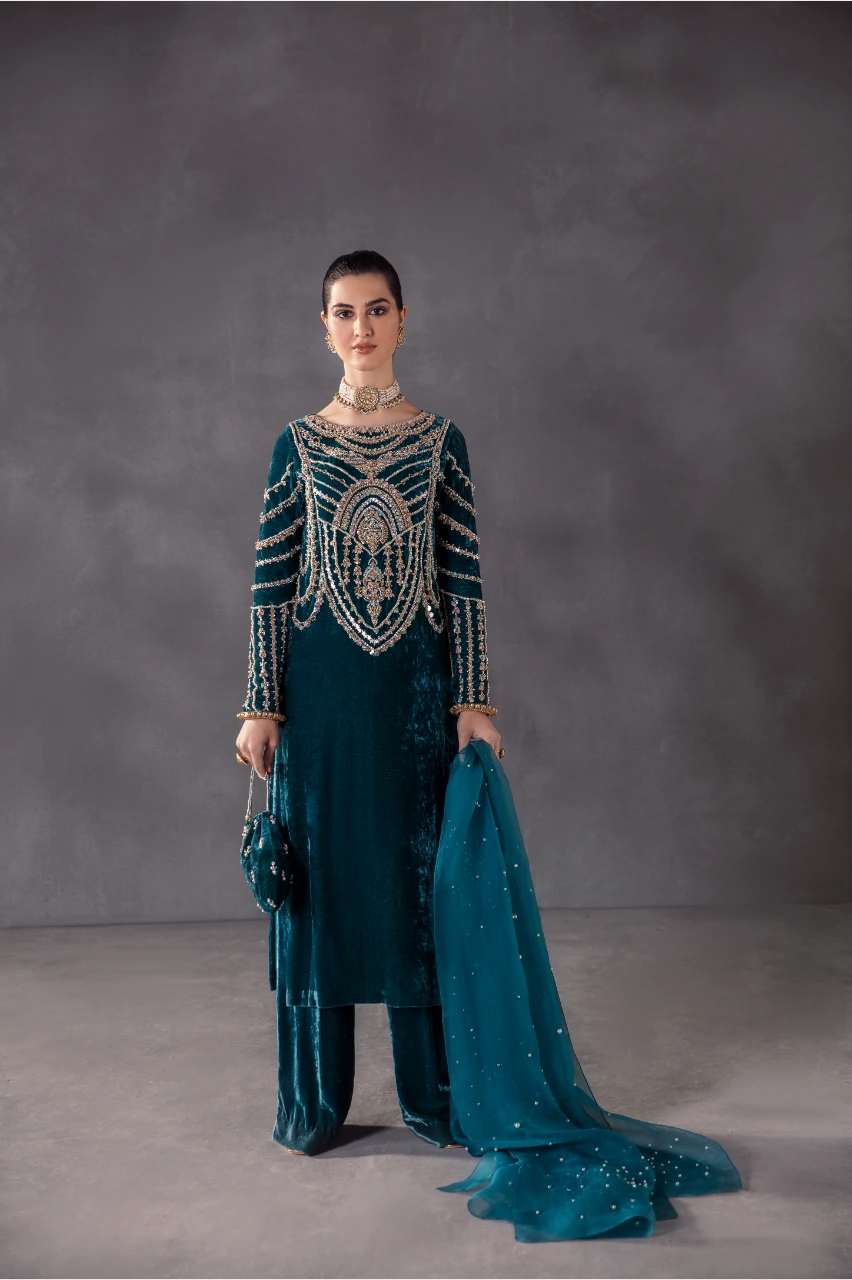 Christina
₨ 104,362