Feray
₨ 45,996 – ₨ 48,870
Size Chart
Shireen Lakdawala Size Chart
Size Guide: Shirt
| Shirt | XS | S | M | L | XL |
| --- | --- | --- | --- | --- | --- |
| Chest | 36in | 38in | 40in | 44in | 46in |
| Waist | 34in | 36in | 38in | 42in | 44in |
| Hip | 40in | 42in | 44in | 48in | 50in |
| Shoulder | 13in | 14in | 14.5in | 15.5in | 16in |
Size Guide: Pant
| Pant | XS | S | M | L | XL |
| --- | --- | --- | --- | --- | --- |
| Waist | 29in | 31in | 33in | 37in | 39in |
| Length | 36in | 36in | 37in | 38in | 39in |
DELIVERY TIME ( Shireen Lakdawala
)
Local would take a minimum of 3-4 weeks for delivery.
International would take a minimum of 4-5 weeks for delivery.
Add to wishlist
Adding to wishlist
Added to wishlist
Price for Shirt, lining & Pants
This flowy lilac silk kalidar is embellished with dainty rosette work enhanced with gleaming pearls and crystals further bedizened with tilla, and resham work. The dupatta is encrusted with sporadic work of sequence.
Care Instructions
You have not viewed any product yet.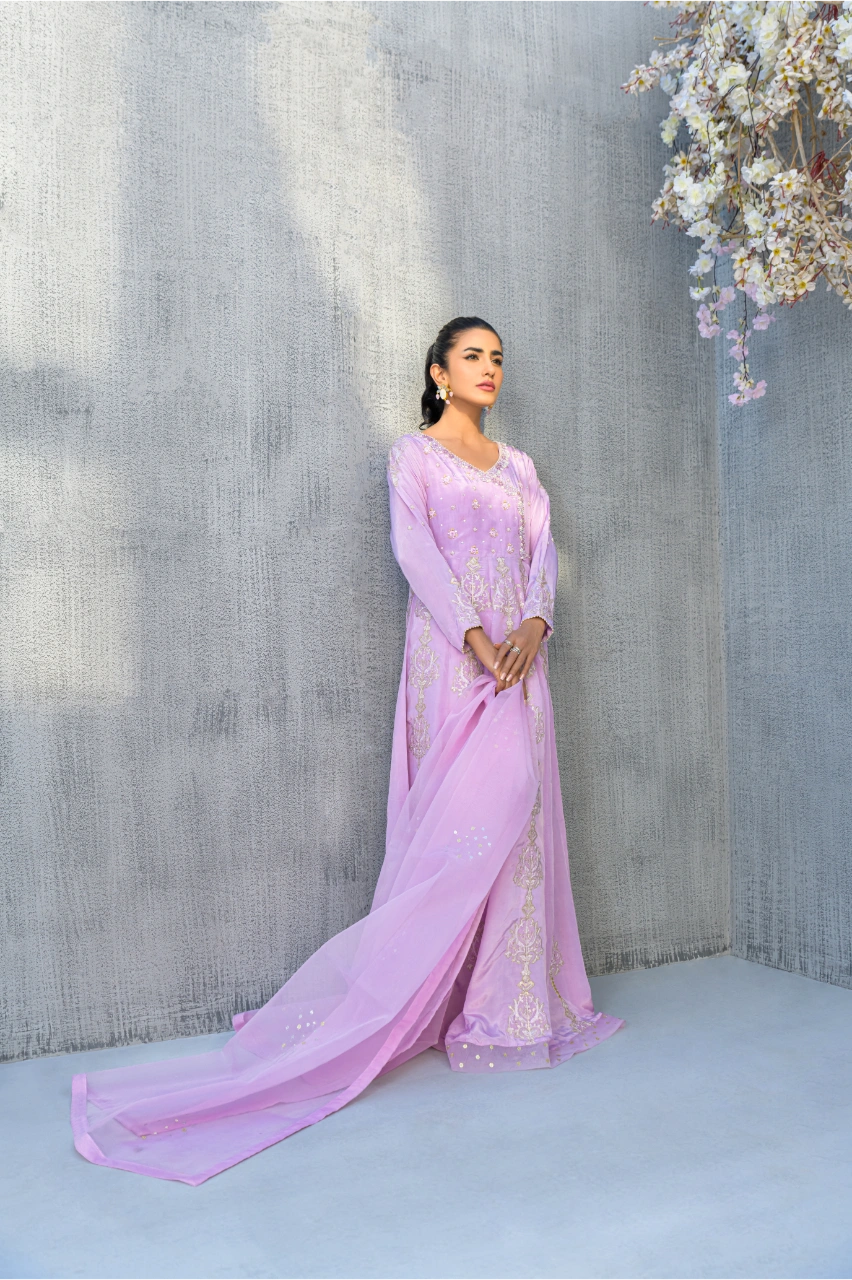 Feray
₨ 45,996 – ₨ 48,870