Delina – Shirt And Dupatta
₨ 49,500
Size Chart
Add to wishlist
Adding to wishlist
Added to wishlist
Cut in luxurious pure rawsilk in a soft tone of tea green. Oh so soothing for the summer afternoons and evenings.
We have carefully embroidered the neckline and sleeves in artisanal embroideries fusing geometric patterns and florals!
Dupatta in luxurious pure flowy organza embroidered in-house with artisanal embroideries and appliqués instantly dressing up the outfit!
shalwar pure rawsilk with lace detailing
Color: Tea Green
Fabric: Shirt: Pure Raw Silk, Dupatta: Organza
Work Details: Embroidery
You have not viewed any product yet.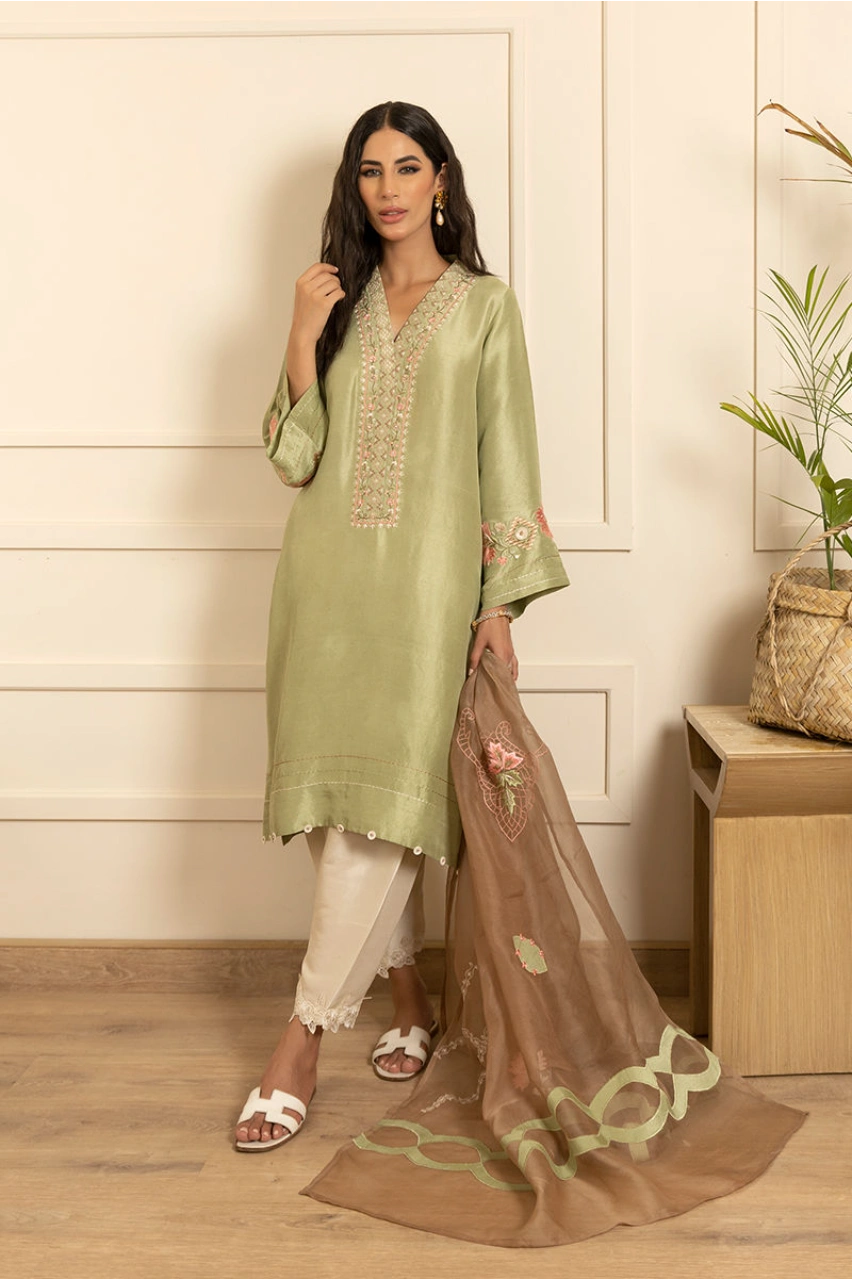 Delina – Shirt And Dupatta
₨ 49,500