Regal Noir Embroidery
₨ 45,000
Size Chart
Ansab Jahangir Size Chart
For Luxury Prets, Formals & Bridals
Size Chart

For Basics Size Chart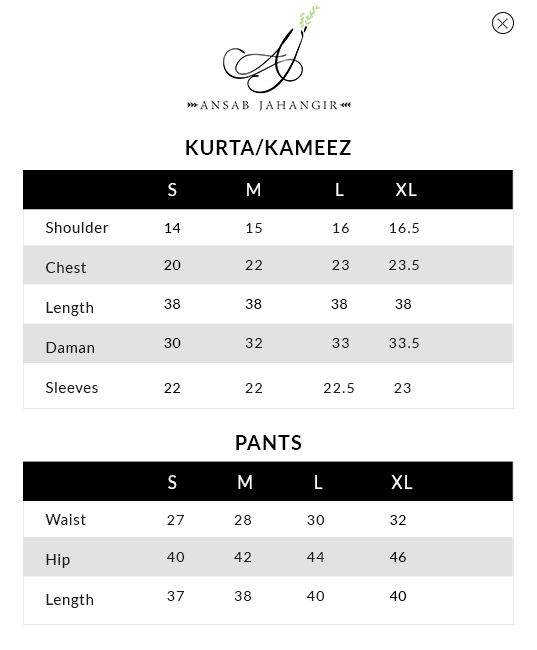 Add to wishlist
Adding to wishlist
Added to wishlist
Product Description :
Mughal figures-inspired print on the shirt, and the intricate black aari embroidery. depict a regal charm and grace. The mesmerising design of the Mughal figures-inspired print exudes an aura of sophistication and royalty. This outfit adds a touch of opulence and luxury to your wardrobe.
Color: Black
Fabric: Crepe Silk
Work Details: Digitally Printed
You have not viewed any product yet.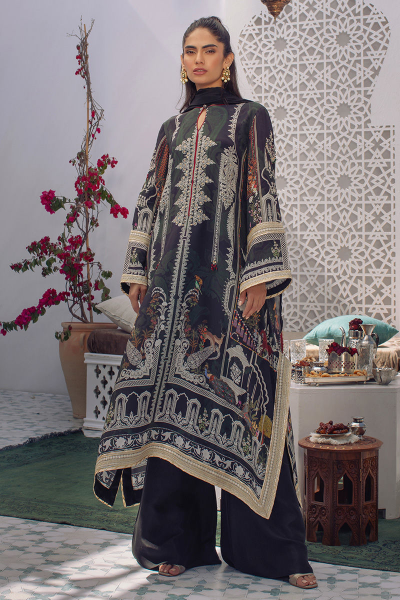 Regal Noir Embroidery
₨ 45,000